New Vista Spirit Wear
Spirit Wear Available to order starting at $10 dollars. Order forms can be downloaded and printed below or gotten from the documents holders outside the Admin Office. Forms must be turned in to Homeroom teachers with CASH ONLY.
---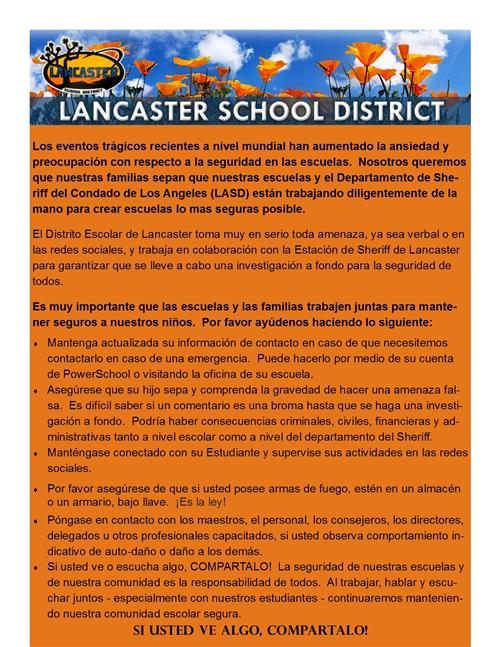 ---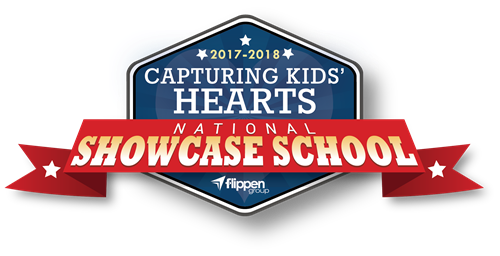 ---
Congratulations to our 2018 Turkey Trot Winners.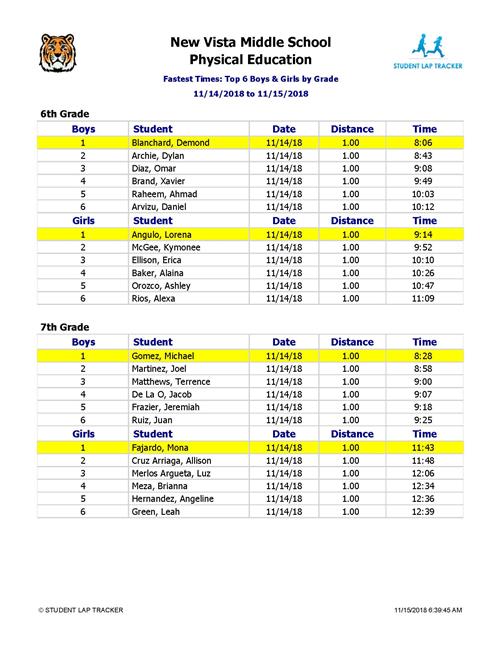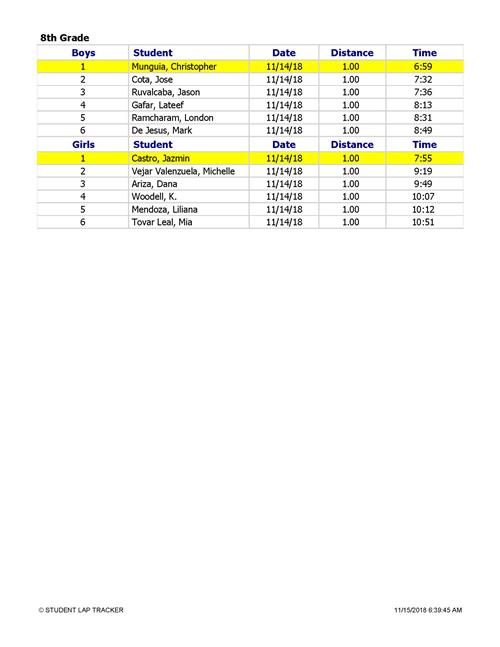 Turkey's will be awarded to the TOP 5 people, except for 8th grade girls, one goes to the 6th place finisher (sorry Mrs. Woodell, no turkey for you).
---

Verteran's Day - Monday, Nov 12th
In honor of pur verterans there is no school today. Enjoy the Holiday.
---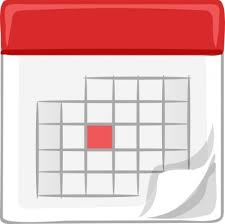 Early Release Day - Every Tuesday
Students will be released at 12:47 PM. Please arrange for an earlier pickup of your son or daughter if necessary.
---

Tutoring - Wednesday, Nov 14th
After School tutoring ends at 4:00pm
---

College Day - Wednesday, Nov 14th
Wear your favorite college shirt and sweatshirt.
---

School Site Council Meeting - Wednesday, Nov 14th
Join us for our school site council meeting at 3:15pm in the library.
---

Tutoring - Thursday, Nov 15th
After School tutoring ends at 4:00pm
---

Harvest DanceFestival - Thursday, Nov 15th
Harvest Dance Festival 3:00pm - 5:00pm
---

Tiger Spirit Day - Friday, Nov 16th
Wear your Tiger spirit wear or favorite black and orange outfit to show your school spirit. Tiger shirts available for $10.
---

Fall Break - Nov 19th - 23rd
No school! Have safe and happy Break.
---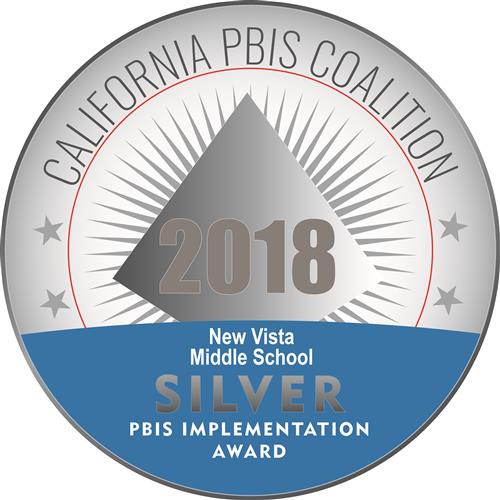 New Vista's PBIS Implementation Award - Silver Medal
Dear PBIS Colleague,
Congratulations!
On behalf of the California PBIS Coalition, we are pleased to recognize NEW VISTA MIDDLE SCHOOL for successful PBIS implementation at the SILVER level. Your school is a recipient within the California PBIS Coalition's System of Recognition, reflecting excellence in the measurement of fidelity as well as your efforts in implementing the core features of Positive Behavioral Interventions and Supports.
To acknowledge this honor, your school's name will be displayed on the California PBIS Coalition webpage and posted at the 3rd Annual California PBIS Conference in Sacramento on September 25 & 26, 2018. To view this webpage click here. Also included is an official electronic emblem which we encourage you to post on your school website to celebrate your success.
The level received reflects the award you applied for or the level which you were qualified. If you did not meet the requirements of the level you applied for, the CPC Committee evaluated your application for other levels to determine the appropriate level of recognition.
We sincerely appreciate your hard work and commitment toward implementing PBIS with fidelity and creating the conditions to maximize academic and social behavioral outcomes for ALL students. We will be sending out the official California PBIS Coalition press release soon. Congratulations again on this outstanding recognition!
Sincerely,
California PBIS Coalition
---
Free Lunch for All Students
Students at New Vista Middle School receive free lunch. No application is required.
---
Physical Education (PE) Information
Click here to view information about PE uniforms, locks and lockers, and other procedures. More information about PE will be given during the first couple of weeks of school. Contact the PE coaches for further information.
---
WEBSITE UNDER CONSTRUCTION
Please check back often as we get this website up and operating.