Nighthawk News
Join us for our information night! Come learn all about the Fulton and Alsbury Academy and how to apply. Wednesday, February 20th from 6:00 PM - 7:00 PM in our cafeteria. Presentation in Spanish will be on Thursday, February 21st from 6:00 PM - 7:00 PM in our cafeteria.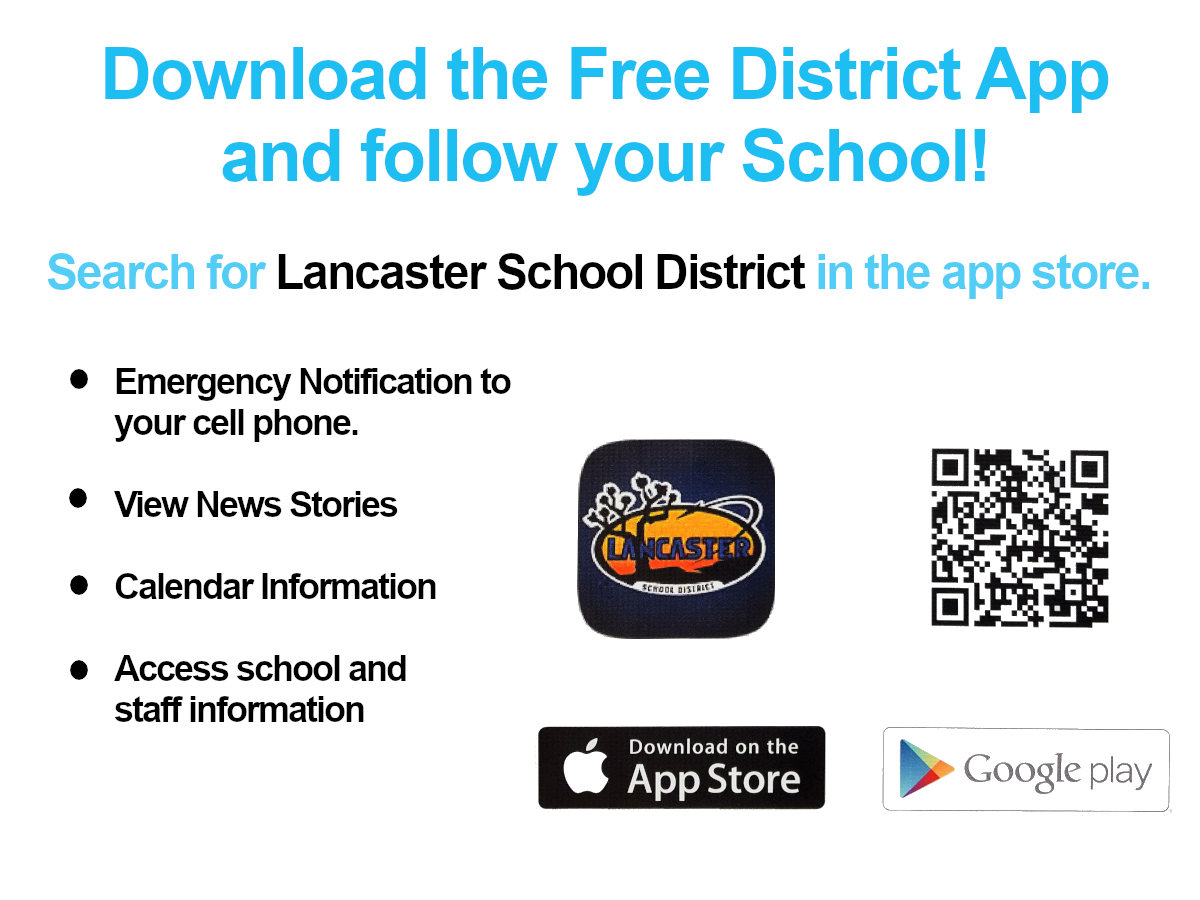 District News
All LSD schools will hold a full student release drill on Friday, March 1 during the last hour of the school day.

Lancaster School District and Teachers Association of Lancaster contract proposals for the 2019-2020 school year

Come and learn about computer coding. Many future careers require these skills.

Seeking teachers who are passionate about supporting all students as we fulfill our vision "to create options and excellence in education...

Join our Citizens' Oversight Committee and help support our schools.

Information on age eligibility for preschool, transitional kindergarten, and kindergarten students

Information about school progress

A guide for interpreting score results for the standardized test that students took in the Spring. The California Department of Education has a website dedicated to all things assessment.

Nationwide anonymous citizens' crime reporting hotline. 1-800-78-CRIME

An important safety message from Lancaster School District

Lancaster School District is proud to announce our App! Available on Android and iOS.