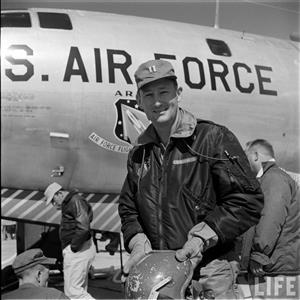 Phone:
Email:
Degrees and Certifications:
Lt. Col. Fitz Fulton

Fitz Fulton flew 235 different kinds of airplanes over a long career for the Air Force, then NASA, and then for Scaled Composites. He was awarded the Harmon Trophy by President Lyndon Johnson for being the world's most outstanding aviator in 1962, and he was the B-52 mother ship pilot for the X-15 hypersonics program at Edwards, where he worked alongside Neil Armstrong. He passed away at the age of 89 in Thousand Oaks, after having lived for most of his life in Lancaster. His now out-of-print autobiography, Father of the Mother Planes, tells the story of his work in the Berlin Airlift, the Korean War, and in flight test at Edwards. Matchbox, the toy company, produced a collector's airplane, an F-104, with Lt. Col. Fulton's name on it.

CLICK HERE to watch a YouTube video about Lt. Col. Fulton.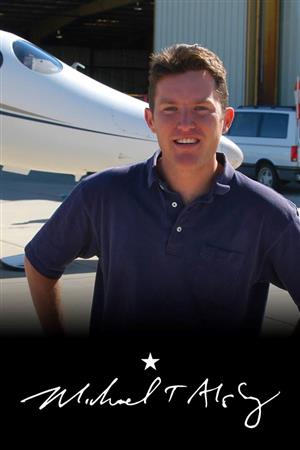 Phone:
Email:
Degrees and Certifications:
Astronaut Mike Alsbury

Mike Alsbury worked in Mojave for Scaled Composites, where he was a flight test engineer, copilot, and pilot for over a dozen aircraft, including Proteus, SpaceShipTwo and WhiteKnightTwo. He passed away in in October 2014, at 39 years of age, in the crash of SpaceShipTwo. He was the first pilot to give his life in the pursuit of commercial space flight. His name was added to the Space Mirror Memorial at the Kennedy Space Center. He was posthumously awarded astronaut wings by the FAA.