A Message from the Superintendent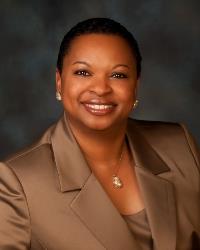 Phone: 661-948-4661 x134
Email:
Degrees and Certifications:
Dr.

Michele Bowers

Lancaster School District, established in 1885, is dedicated to providing a high quality education to the close to 15,000 preschool through grade eight students that we serve. As District Superintendent, I am privileged to be part of an amazing team of professionals – Teachers, Administrators, Support Staff, and our Board of Trustees. We are committed to ensuring "Options and Excellence in Education for Every Student, Every Day"! I invite you to review our Strategic Plan (Strategic Plan Spanish) and share in our District's mission and vision as we work towards achieving our goals. It is important that we continue to work collaboratively (staff, parents, and community) to prepare our students for success in High School, College, and careers. The District offers a variety of high quality, exciting programs including: STEM (Science, Technology, Engineering and Math) and STEAM (integrates the arts); visual and performing arts; sports; foreign language; music; drama; and a dual language cultural academy.

I have always believed in the importance of education and am a proud alumni of Regent's College (B.S.), California State University Bakersfield (M.S.), and Pepperdine University (Ed.D.). I also believe strongly that it is important that each of us do our part to make our community the best it can be. As a resident of the Antelope Valley for more than 25 years and a member of Lancaster School District for more than 12 years, I have been an active member of Lancaster West Rotary, Antelope Valley Board of Trade, and the Chamber of Commerce. I am a District Team Captain for the annual Relay for Life event sponsored by the American Cancer Society. I actively support and/or partner with numerous nonprofits to address issues of homelessness, improving outcomes for foster youth, and creating a healthier, more active community.

Thank you for visiting our webpage and for your interest in learning more about Lancaster School District. I welcome and greatly value parent and community involvement and encourage you to participate in our Family Night events and our Community Forums. I also would like to invite you to "like us" on Facebook to stay connected and informed. Together we can, and will, make GREAT things happen for children!