A Message from the Superintendent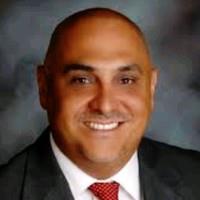 Phone: 661-948-4661 x134
Email:
Degrees and Certifications:
Dr.

Paul M. Marietti

I would like to take this opportunity to thank the Board of Trustees, both certificated and classified staff, and our community for welcoming me to Lancaster School District. I consider it a true privilege to have been appointed superintendent and I would like to express my gratitude.

Over these past several months, I have come to understand what a special place Lancaster truly is. Since its establishment in 1885, the Lancaster School District has been dedicated to serving students and the community. The tradition of service continues today through the commitment of our teachers, support staff, administrators, and board of trustees. I, too, am fully committed to carrying on the legacy of those who have paved the path.

I believe in the Lancaster School District mission and the continuation of relevant, high quality education within an inclusive and culturally respectful environment, while preparing all students for personal and professional success. Lancaster School District and its twenty-two (22) school sites provide educational excellence for the students we serve by empowering our community's youth to reach their full potential. We will continue to work alongside the community in order to create an atmosphere and environment that will prepare our students for the 21st-century workforce.

As we begin a new chapter in the history of our district, I look forward to continuing to grow and learn from those individuals, past and present, who have contributed to our success. We will make every effort to build upon the many successes of the past, while fostering and cultivating relationships with our educational partners to ensure the continued success of our students, schools, and community.

Together we can, and will, CONTINUE to make great things happen for children! They are counting on us!
Superintendent's Video Message