A Message from the Superintendent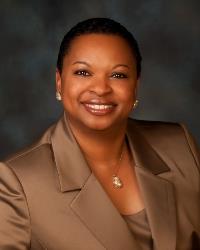 Phone: 661-948-4661 x134
Email:
Degrees and Certifications:
Dr.

Michele Bowers

Lancaster School District, established in 1885, is dedicated to providing a high quality education to the more than15,000 preschool through grade eight students that we serve. As District Superintendent, I am privileged to be part of an amazing team of professionals – Teachers, Administrators, Support Staff, and our Board of Trustees. We are committed to ensuring "Options and Excellence in Education for Every Student, Every Day"!

We are faced with opening our schools this year utilizing a distance learning platform in response to health and safety concerns as a result of the Coronavirus pandemic. Many counties in California, especially Los Angeles County, have been hard hit with the spread of this virus. While we all agree that school is absolutely the best place for our students for teaching and learning, it is imperative that we consider the safety of our entire community and physically reopen schools and classrooms only as it is safe to do so which is in compliance with State and Local Department of Public Health mandates.

It is more important than ever that we work collaboratively (staff, parents, and community) to prepare our students for success in High School, College, and careers. Our distance learning program, AAA+ Learning System, is a systematic approach to provide students, and their families, the resources, tools, instruction, guidance, and individualized support needed to accelerate learning. In addition to providing intervention and remediation to mitigate learning loss during this challenging time, we will offer a variety of extended learning opportunities that provide students enrichment and exciting project-based learning experiences. Though our 2020-2021 school year will look different than it has in the past, be assured that we are dedicated to the success of our students and will continue to work hard to meet that goal.

Thank you for visiting our webpage and for your interest in learning more about Lancaster School District. I welcome and greatly value parent and community involvement and encourage you to stay connected and take time to participate in our periodic community surveys. This information is extremely valuable to us as we strive to continually improve programs, supports, and services that promote student success. I also would like to invite you to "like us" on Facebook where it's easy to stay up to date on what's happening in our district and see some of the wonderful things happening in our schools.

Together we can, and will, make GREAT things happen for children! They're counting on us. START STRONG! FINISH STRONG!